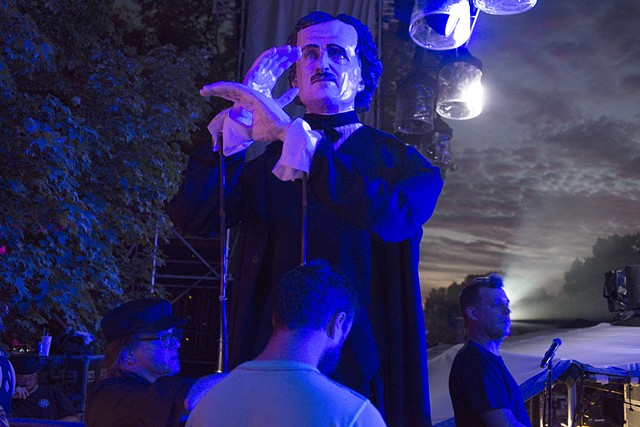 We are an artist collective whose mission is to create big heads in the Spanish papier-mache', (or carto' pedra), tradition and perform in them.
In 2012, the artist Megan Malatt traveled Spain to study the art of capgrossos with premier gegant/capgrosso makers, David Ventura and Neus Hosta. Marlatt's "big head" work grew and expanded as she returned to the states. In February 2013, "Substitutions for a Game Never Played" opened at the Visual Arts Center in Richmond, Virginia, highlighting Marlatt's big heads, (or capgrossos), in a series titled "Everyman." In conjunction with Marlatt's exhibition, the Visual Arts Center was awarded a National Endowment for the Arts Fast-Track Challenge America Grant to bring Ventura and Hosta to America. Once in America, Ventura and Hosta led big head workshops at the V.A.C. and the University of Virginia.
Artists from these 2 workshops and beyond have now formed a collective to create, showcase and perform in their big head creations. Together, we are the Big Head Brigade.
Image: "Edgar Allan Poe, Backstage." The Giants have arrived. University of Virginia Bicentennial Launch, 2017. Photo credit: Richard Knox Robinson.